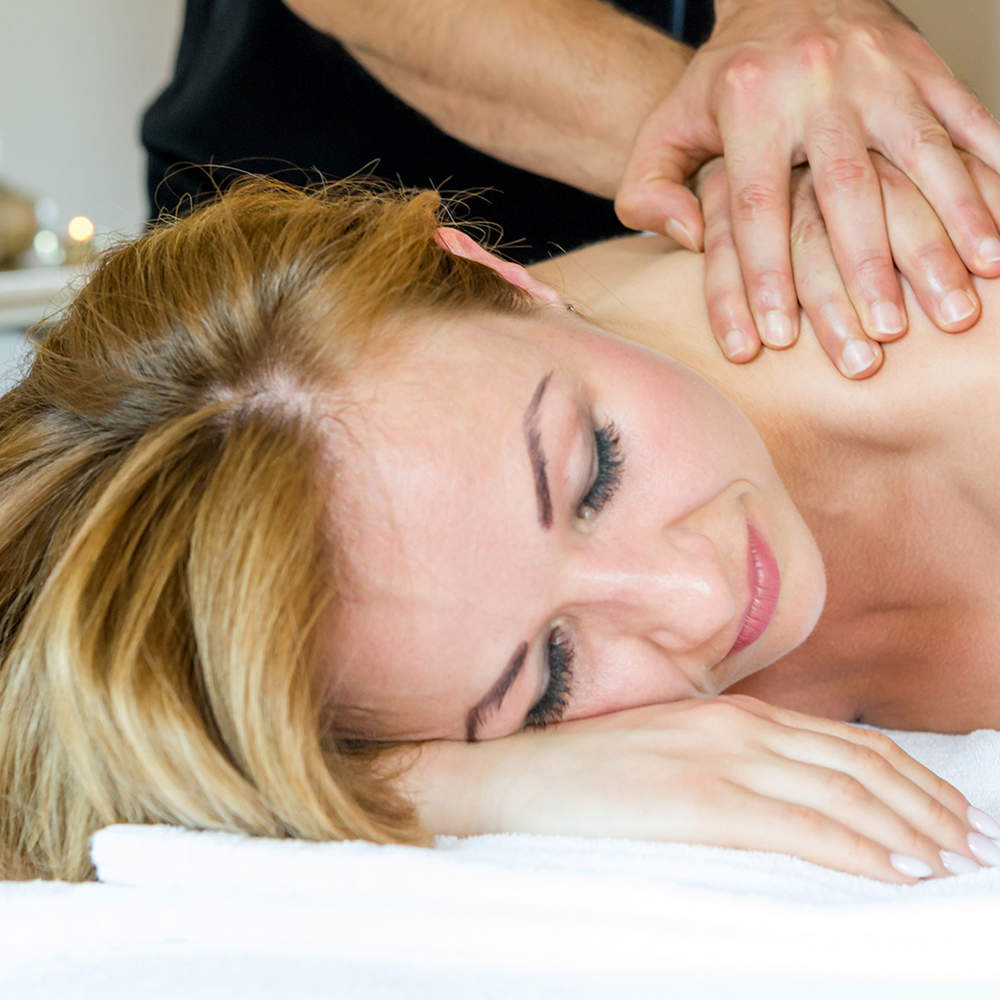 The art of massage is essential to achieve a physical-mental balance, relax the muscles, regain energy and relaxation. You can experience how beneficial massages are in our sea spa or, in summer, on our sunbathing lawn. The times indicated include a short rest period.
If you have physical issues, we would like to ask you to inform your massage therapist in advance.
Classic massages
The classic massage is a manual treatment of the muscles. Effect: the muscle tone is regulated (state of tension), improves blood circulation, stimulates the metabolism.
Relaxing massages
The relaxation massage is a stroking massage of the body, in which no muscular grips are used. This is purely about relaxing your body.
Effect: the nervous system is relaxed, the body is completely calm.
Aromatherapy
We use pure natural essential oils that are mixed with warm almond oil. Together with your therapist, you choose from five essential oils, which is suitable for you and your needs. Our oils have a relaxing, balancing, stimulating, detoxifying, or immune-boosting effect.
Ayurvedic massages
Ayurveda, the ancient Indian "science of long life" is one of the oldest healing systems in the world. Immerse yourself in the art of letting go. Pamper your body with these harmoniously rounded treatments. After that, we recommend not taking a shower, sauna or sunbathing for two hours.
Energy massages
Experience a very special form of massage, which is essentially about activating the body's self-healing powers through vibrations, stretches or stimulation of the central energy pathways.