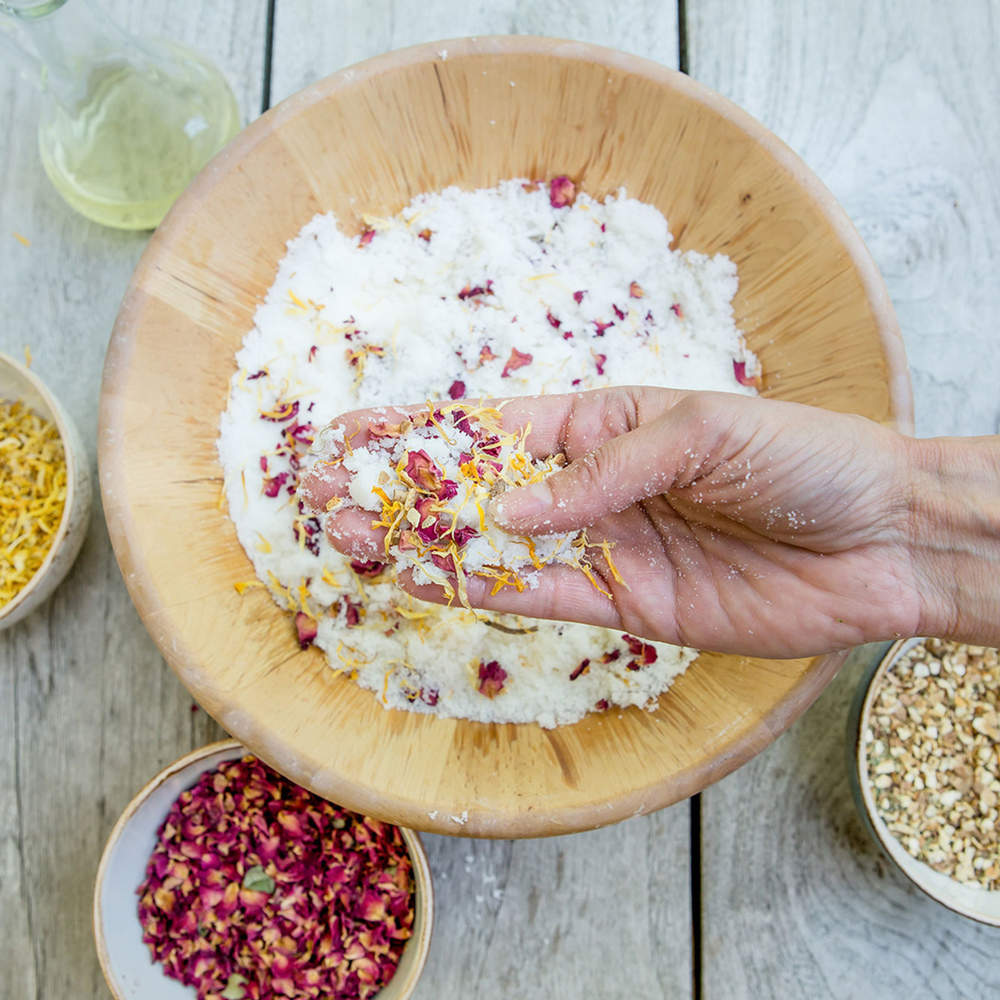 Enjoy with all senses
Body treatments
Immerse yourself in the fragrance worlds of our aroma tours. They lead you to a moisturizing and strengthening skin pleasure and are always a personal care experience. The aroma trips always start with a full-body peeling and take you over a full-body pack - either for a short trip to a re-hydrating massage or for a large one to a full-body massage.
Let yourself be pampered by a gentle sugar peeling at the beginning. Then relax during the refreshing full body wrap and enjoy a stroking massage. The Asian active ingredient complex consisting of lychee, jasmine and perilla oil is particularly suitable for normal skin.
Wrapped up in a pleasantly warm fragrance, you will experience a milk peeling and a very rich full body pack as well as a stroking massage. The African active ingredient complex consisting of blue lotus, mango butter and amarula oil is particularly suitable for very dry skin.
An exotic peeling with orange oil prepares your body for a velvety soft skin experience. Afterwards, enjoy the moisturizing and firming effect of the aloe vera full body pack and a stroking massage with high-quality body balm.
Whole body sea salt peeling
The salt crystals result in an intensive full-body sea salt peeling that loosens dead skin cells and supplies the skin with minerals. The algae extract contained in the peeling provides the skin with moisture and regulates its water balance. Your skin feels soft and supple.
Gives dry skin a refreshing boost of energy with the scent of fruity exoticism.