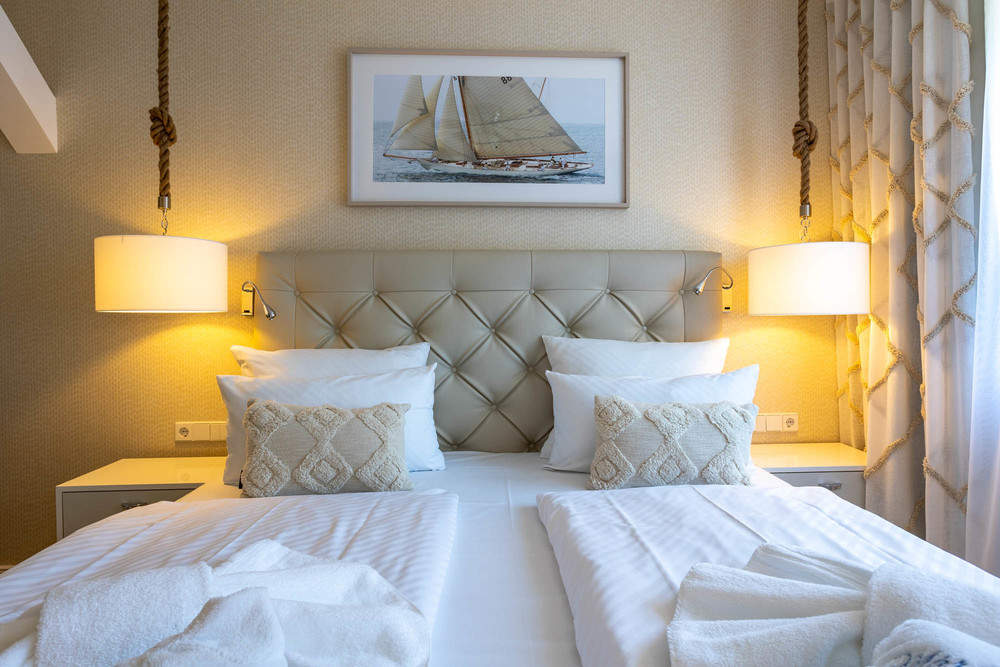 one of the most beautiful views
overnight stay
Sleep well!
Spend the night at Scharmützelsee
The 4-star Märkisches Meer HOTEL RESORT has a total of 44 rooms and suites of various categories in the Lotsenhaus and in the Villa, which also houses the in-house Meeres-SPA. Both houses are connected. The rooms are located on the street side (land side) or on the lake side with a beautiful lake view, some with a balcony or terrace. Our junior suites and suites offer additional comfort and space for up to 4 people. In addition, our families can use the family rooms for up to 4 people. Before booking for guests with wheelchairs or mobility impairments, please contact us by phone. Our house is only of limited use for wheelchair users or people with walking difficulties. Please note that the room prices on our website refer to in-house bookings. Prices via external providers may vary.
Searching for accommodations...