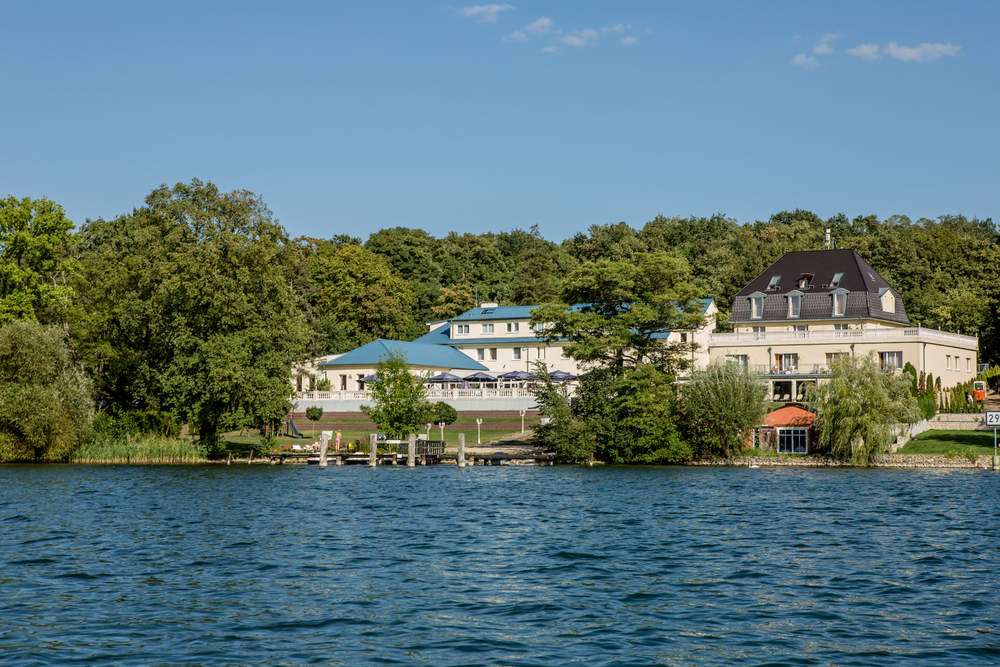 HOTEL-RESORT Märkisches Meer
Activities & incentives
HOTEL-RESORT Märkisches Meer
Reward yourself & others
Be active or relaxed - alone or with friends and colleagues - whatever you are looking for - you will find it on the Märkisches Meer. Promised!
Would you like to spend a special wellness day during your stay at the HOTEL RESORT Märkisches Meer?! How about a trip to the popular SATAMA Sauna Resort & Spa on the opposite bank of the Scharmützelsee? - almost within sight of your hotel.
Our small fleet of canoes, rowing boats, and pedal boats is available for hire on our own jetty. Depending on the weather, the season starts in April and ends in September. As a new summer highlight, you can rent brand new stand-up paddles from our skipper. If you do not want to sail across the Scharmützelsee yourself, you can enjoy the romantic view of the lake with a romantic boat tour with Prosecco and a small snack.
One of the most popular bike tours is the 3-sea tour, among others. around our popular Scharmützelsee. Give it a try - we will be happy to provide you with the equipment. Bicycle rental per day: 12,- euros
Sky Live in the skipper bar
Experience the Sky live program in our skipper bar: the soccer & handball Bundesliga, 2nd league and Champions League, Formula 1, golf & more. Our service team will be happy to inform you about the monthly program. Of course, we also like to tune in for sports enthusiasts on request.
Simply beautiful sailing - that is the motto of our friendly skipper who will take you on a 10 meter sailing yacht on the Scharmützelsee around Bad Saarow from May to March with up to 10 people in the sunset.
In the summer we welcome you every Friday with our grill buffet on our panorama lake terrace. Please reserve in advance! Start: 6 p.m. | Price per person 28,- euros
Das SPREEWALDRESORT Seinerzeit & brewery
MeineZeit family, in which we also run the SATAMA Sauna Resort & SPA am Scharmützelsee and the HOTEL am See in Wendisch Rietz. With great attention to detail, and a close connection to the region, we have created a place of rest and relaxation in the middle of the beautiful Spreewald.
SATAMA is much more than a sauna and is therefore a starting point for seekers of peace, well-being, sun worshipers and heat lovers in winter and summer. Let go and enjoy Berlin and Brandenburg's most beautiful sauna park!
Im Herbst begrüßen wir Sie jeden Freitag zu unserem THEO´S Buffet in unserem Restaurant. Bitte reservieren Sie vorab! Beginn: 18.00 Uhr | Preis pro Person 34,- Euro